Things To Do in Normandy in October
My top five things to do in Normandy in October include sky gazing, an abbey visit and a fair that dates back to the times of Richard the Lionheart.
Stock Up On Wine, Champagne or Cider
October is a great time for you to choose wine or champagne for an upcoming celebration or perhaps Christmas and New Year. The Leclerc supermarket chain will hold their annual wine fair from 4 – 15 October while the Auchan and Carrefour fairs continue from late September until 10 October. You can buy single bottles and do your own tasting before going back to purchase your favourite or favourites. You should look for information about 'foire au vins'. And a reminder for you to check alcohol allowances if you will be going through customs. Just visit the Leclerc wine fair page to see the wines on offer.
If you'd prefer to experience a more traditional event then October in Normandy fits the bill. There will be a range of apple and cider festivals held throughout the region to showcase this Normandy speciality. Some of the larger apple and cider festivals are listed in this link although smaller events will also be organised. As well as cider, you will be able to buy apple juice and also Calvados which is a Normandy brandy.
Learn About Medieval Abbey Life
Some tourist attractions close in late September but re-open for the late October/early November French school holidays. These holidays are known as Les Vacances de la Toussaint and last for two weeks. In 2022 they will take place from 22 October through to 7 November. One of my local attractions that will re-open is Lucerne Abbey to the south of Granville.
Lucerne is one of the oldest Norman Premonstratensian abbeys that was founded in 1143 and built in the second half of the 12th century. It was restored in the 15th and 17th centuries and an on-going restoration programme has been in place since the late 1950s. Your first port of call is the shop and ticket office that are housed in the gatehouse. The highlights are the abbey church with its Gothic style bell tower, the cloister, the Romanesque washbasin, the refectory, the hosts' room, the dovecote, the acqueduct and the extensive park. Visitors can also peer into the cellar and admire the exterior of the bakery, the old courthouse, the tithe barn and the abbots' dwelling. Explanation boards around the site in French and English explain the history of this remarkable abbey. For further information visit Lucerne Abbey website. 
Get Back To Nature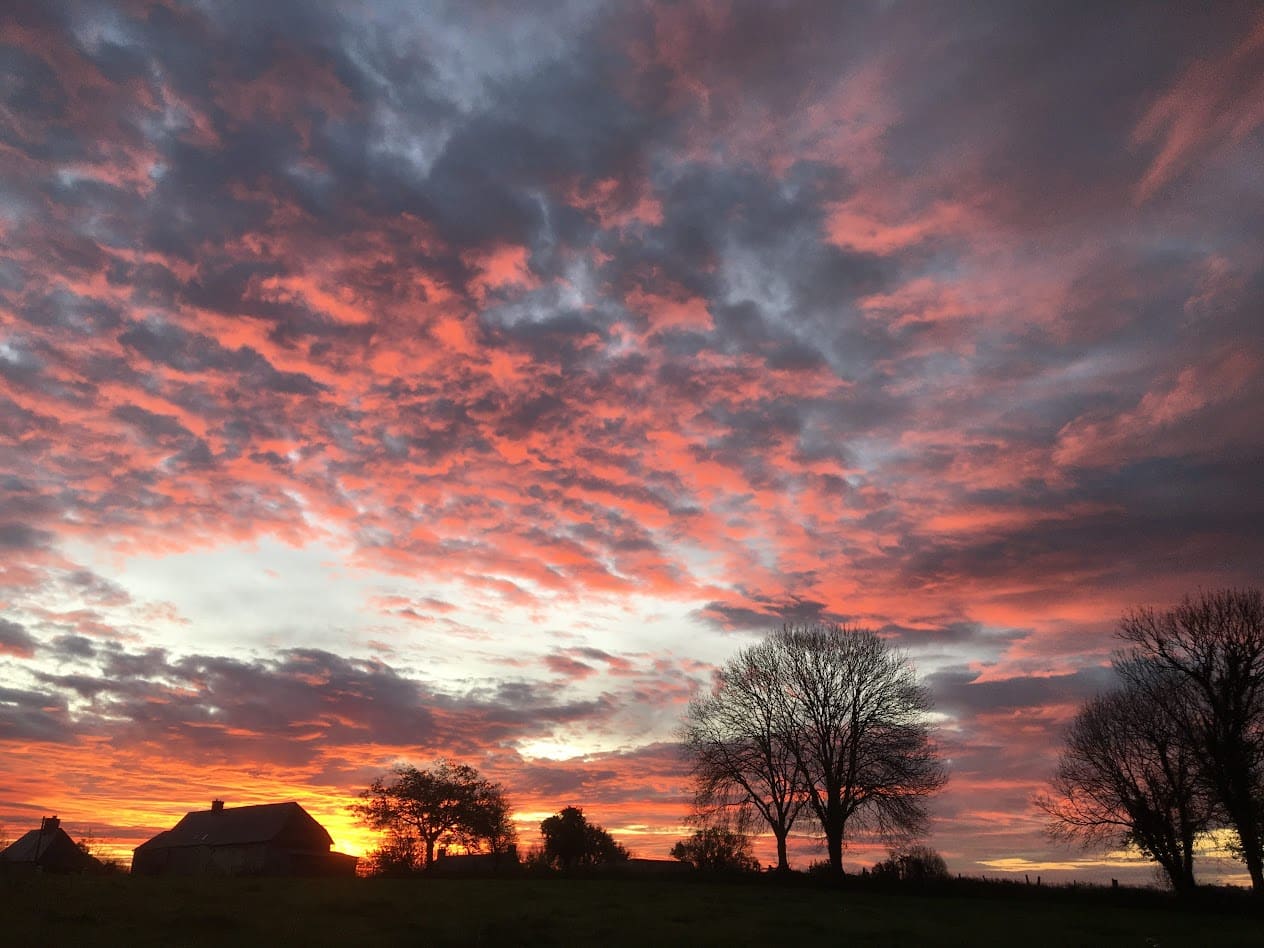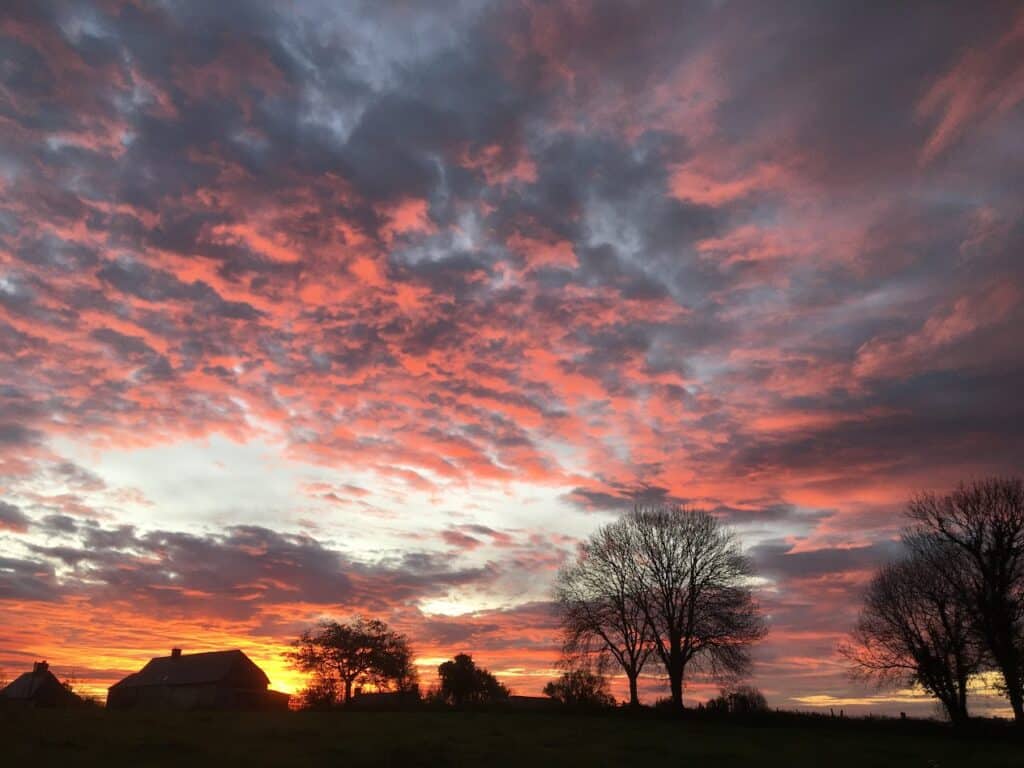 What could be a better start to the day than observing the changing colours of the sky as the sun rises? October in Normandy sees a autumnal change that brings spectacular sunrises with it. At the beginning of the month the sun is fully risen by just after 8am and as the month progresses it gets slightly later. Fabulous sunsets are also more prevalent during October and the skies sometimes take on an unusual luminosity. Alternatively, how about a spot of star gazing? The low light pollution throughout most of La Manche region of Normandy provides excellent conditions for spotting some celestial bodies. Firstly, wrap up warm, grab a warming drink and then settle down to enjoy the Normandy night skies. For more information check out the light pollution map.  
Visit A Traditional Normandy Fair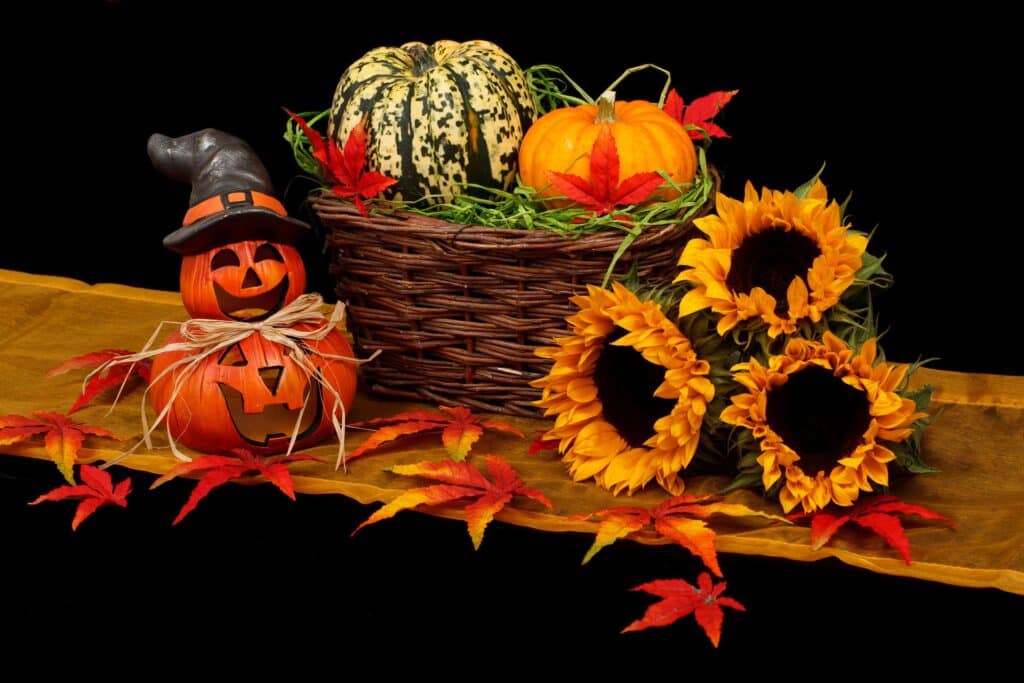 The Foire Saint-Luc is held just outside Gavray every year. It is usually held on the third weekend in October and in 2022 will take place from Friday 14 to Sunday 16 October. Horses, dogs and poultry are on display and can be bought alongside agricultural machinery and local food specialities. Over 600 exhibitors are expected to the fair that dates back to the time of Richard the Lionheart. There is also a much-loved pumpkin decorating competition with several categories according to age. Visitors can check with the tourist office in Gavray for information about parking and shuttle buses.
Be A Seafood Gourmet
At the beginning of the scallop season, the fishing port in Granville holds a shellfish festival called 'Toute La Mer Sur Un Plateau'. It's a gourmet paradise with whelks, clams, scallops, lobster, oysters and dog cockles galore to taste and buy. There are also cookery demonstrations, boat trips and stalls selling Normandy gourmet products. Visit the Granville Tourist Office website for more information about the weekend activities. In 2022 the event will be held on Saturday 1st and Sunday 2nd October.
Finally, if you are hoping to celebrate Halloween in Normandy then it tends to be a fairly low-key event. You can buy fancy dress costumes for young children but trick or treat doesn't seem to be a tradition.