The Beach at Barneville-Carteret
These photos were taken at the beach at Barneville-Carteret. This is La Plage de la Potinière with its quirky blue and white beach huts.
There are two further beaches in this charming seaside resort. They are called La Grande Plage de Barneville and also Plage de la Vieille Église. I love this photo for the light and luminosity. There are no filters applied and I only had my phone with me.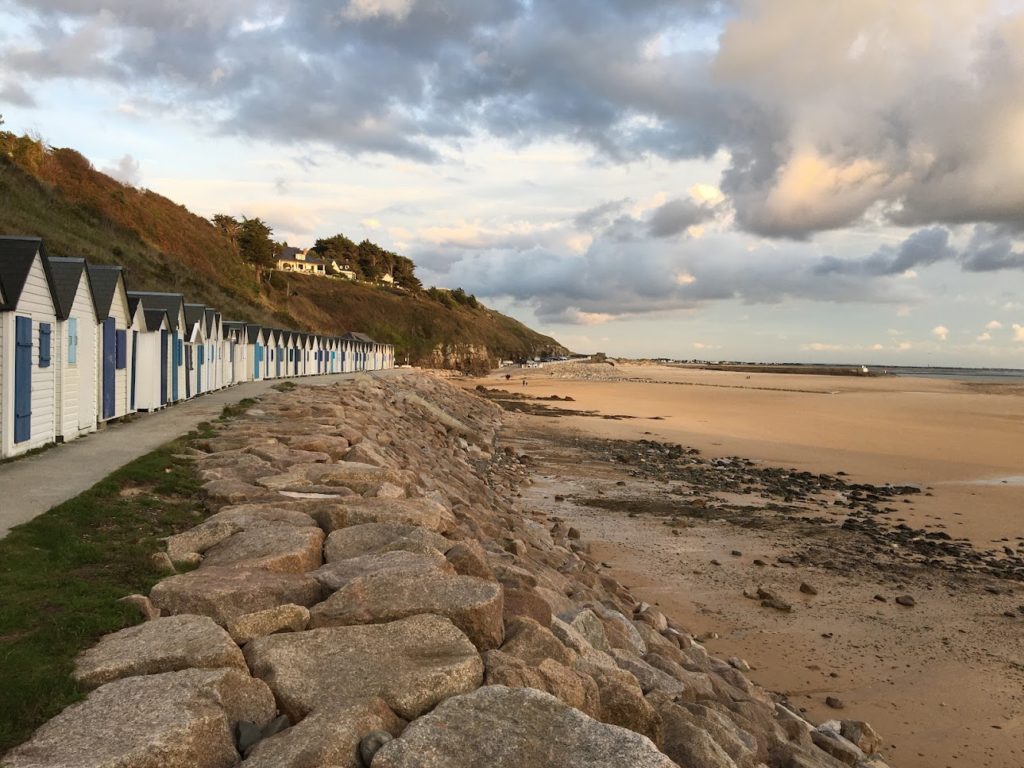 Here's the second photo I took a few minutes later as the sun was setting. The beach looks out across to Jersey from the vantage point of the blue and white beach huts.