There's free entry to Mont-Saint-Michel and the abbey on the first Sunday of the month (November to March).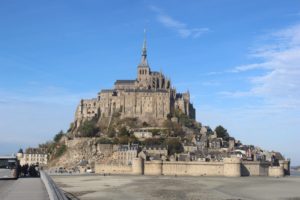 Today is the day! I went on the first Sunday in November for what turned out to be a beautifully sunny day. And it's the same today. It's a little chilly but there are glorious blue skies out there and the sun is shining.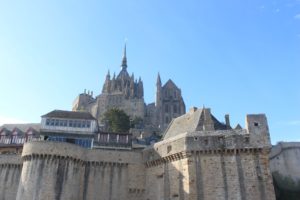 The full price is 10€ for an adult so you can make a good saving. The abbey is open today until 6pm this evening. There is a charge for car parking and you can catch the free shuttle bus to the island. You can read all about the island, the village, the abbey and the surrounding area here. This is a comprehensive guide to Mont-Saint-Michel and includes photos, videos, hints and tips that will help you to make the most of your time there. The free entry to the abbey is a great opportunity to discover this amazing place.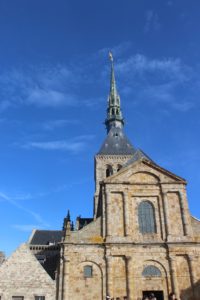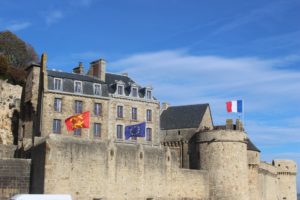 Let's be social
Please share my posts