The guided tours of the upper galleries of Coutances Cathedral will start again on Sunday 8th July after a month's absence. The tours will run until August 27th.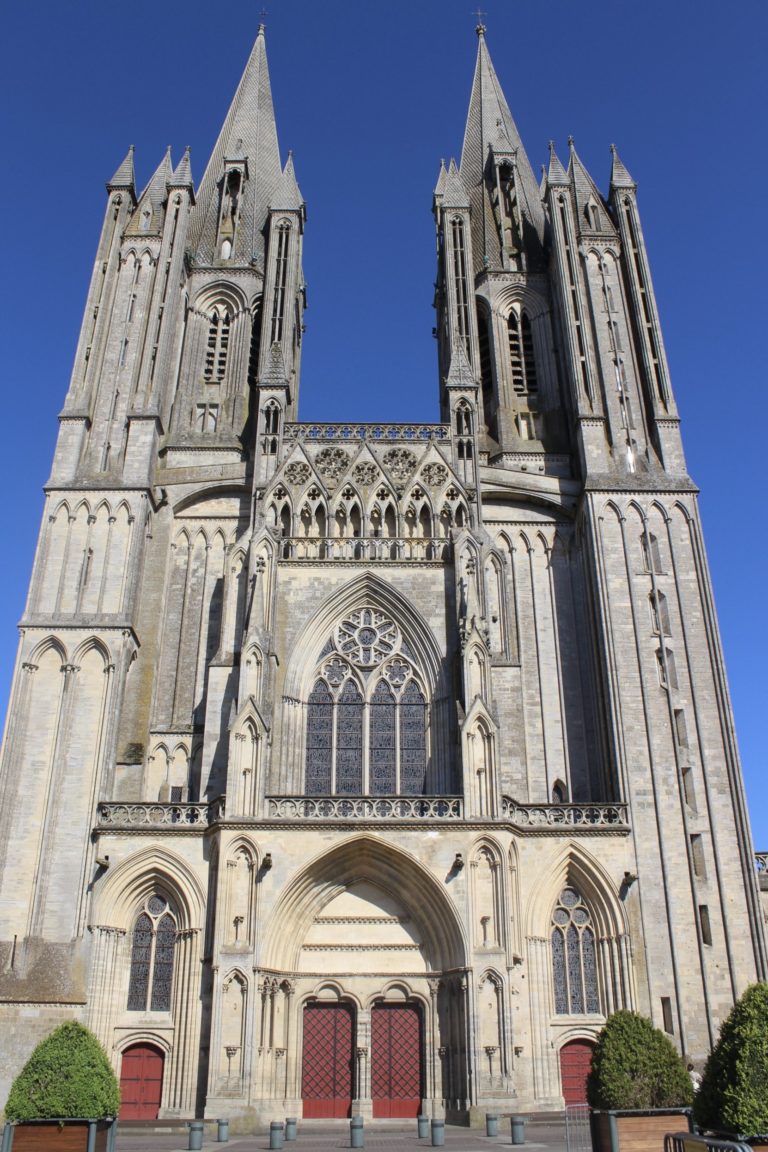 Tours can be taken  every Monday at 1.30 pm in English. French tours are available every day at 11am and 3pm. The tours last around an hour and are delivered by experienced guides from Le pays d'art et d'histoire who are based in Coutances.
I've done this tour in English and it really is worth doing. You meet at the side entrance of the cathedral and head over to a small door and make your way up the stone circular staircase. Discover the history of Coutances Cathedral and the hidden passageways created when a second building was built over the original.
The upper galleries give you a wonderful view of the stained glass windows, the lantern tower and the cathedral below.
To reserve a place, call 02 72 88 14 25. For security reasons, the visit is limited to 14 people.
Adult price: 8 €. Reduced price: 4 € (under 25 years old, unemployed, journalist, guide) on presentation of proof
Although this video concentrates on the ground floor of the cathedral, you can see the upper galleries, the lantern tower and the stained glass windows.
https://youtu.be/WGArJP5F2Ao
Let's be social
Please share my posts