This photo of the abbey in Hambye is another favourite from my photo collection.
The abbey is a medieval Benedictine monastery that was founded in 1145. This photo is taken from the apse of the abbey church. You can see the flying butters structures overhead and also the church's tower.
There's no roof to the church and the walls that would have been at the entrance are also missing. However, the walls of the nave, the north and south transepts, the chancel and the apse still remain. It's sorry state is because it was quarried when it fell into decline.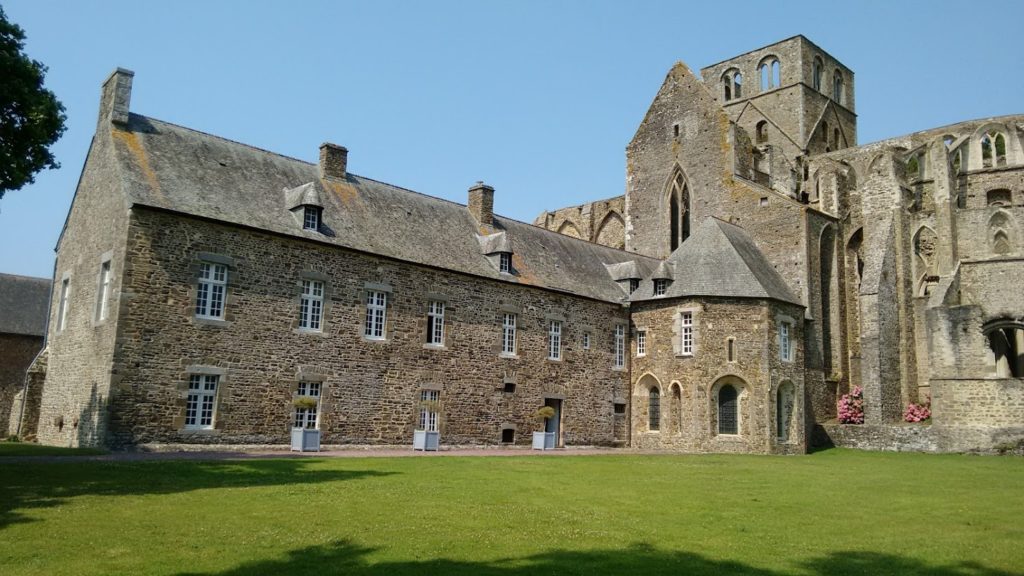 Fortunately, the majority of the abbey buildings remain intact. The gatehouse houses the ticket hall, shop and an exhibition room. Other buildings include the refectory, dormitory, lay brothers house, chapter room and the kitchen. A doorway from the south transept leads into the remains of the cloister. Take a look at the drone footage to see all the abbey buildings.