The abbey church in Lessay, Normandy
The church on the left hand side of the photograph is part of the Benedictine abbey founded in 1056.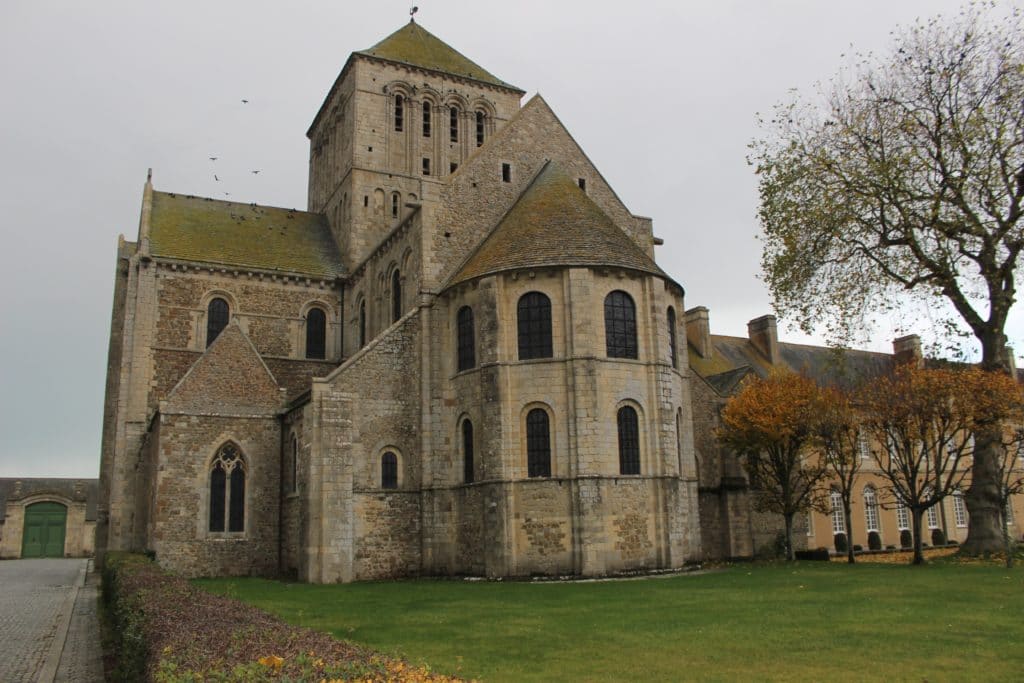 It was almost entirely destroyed twice – once in 1356 and again in 1944. The bombings that Normandy endured in 1944 caused some of the damage. However, explosives planted by German troops as they were fleeing caused the majority of the destruction. The damage revealed the very heart of the abbey church and the original ribbed vaults.
To the right of the church were the monastery buildings. Both the church and the adjacent buildings were rebuilt after the end of the Second World War. The church was re-opened in 1958 having being rebuilt in an identical style to the original building. The rebuilt monastery buildings became a private dwelling but the church remains at the centre of the town's heritage. Tours of the abbey church in Lessay are available and permission can be sought to view the cloister and private gardens.